Video recap
Event details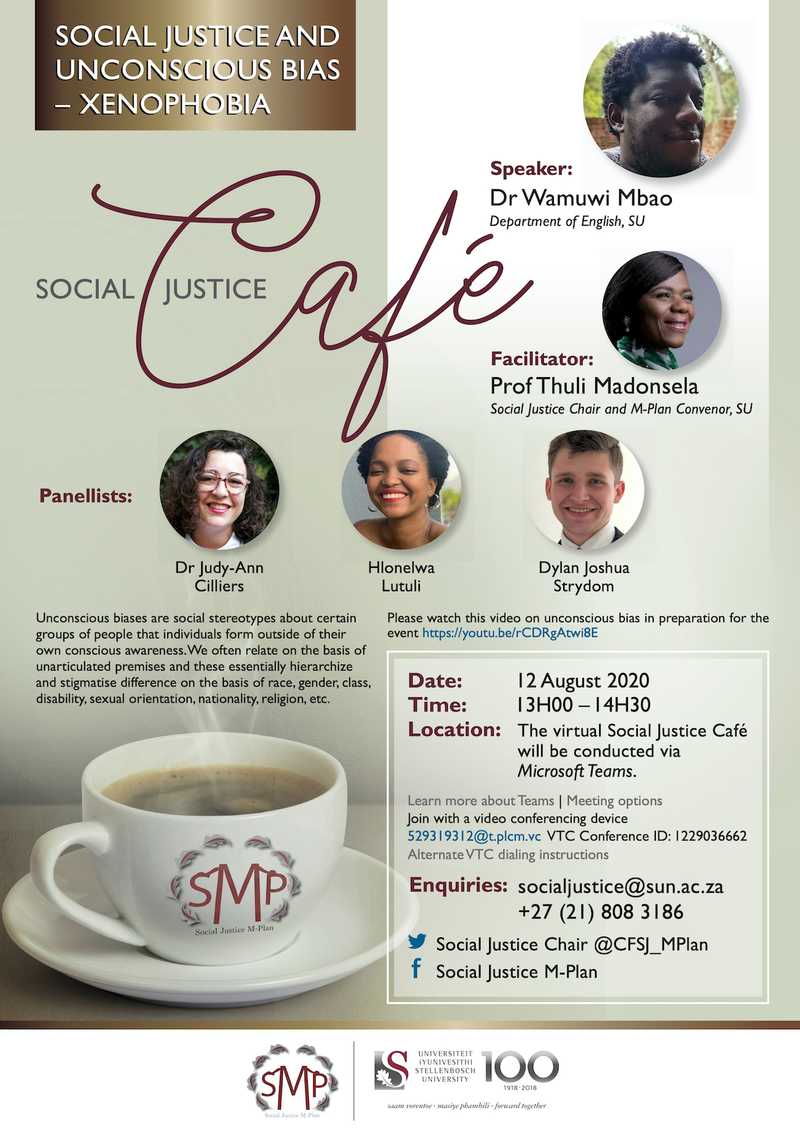 Topic: Social Justice and Unconscious Bias: Xenophobia
Facilitator: Prof Thuli Madonsela, Social Justice Chair and M-Plan Convenor, SU
Speaker: Dr Wamuwi Mbao, Department of English, SU
Panelists: Dr Judy-Ann Cilliers, Hlonelwa Lutuli, Dylan Joshua Strydom
Date: 12 August 2020, 13:00-14:30
Venue: The virtual dialogue will be conducted via Microsoft Teams.
Unconscious biases are social stereotypes about certain groups of people that individuals form outside of their own conscious awareness. We often relate on the basis of unarticulated premises and these essentially hierarchize and stigmatise difference on the basis of race, gender, class, disability, sexual orientation, nationality, religion, etc.