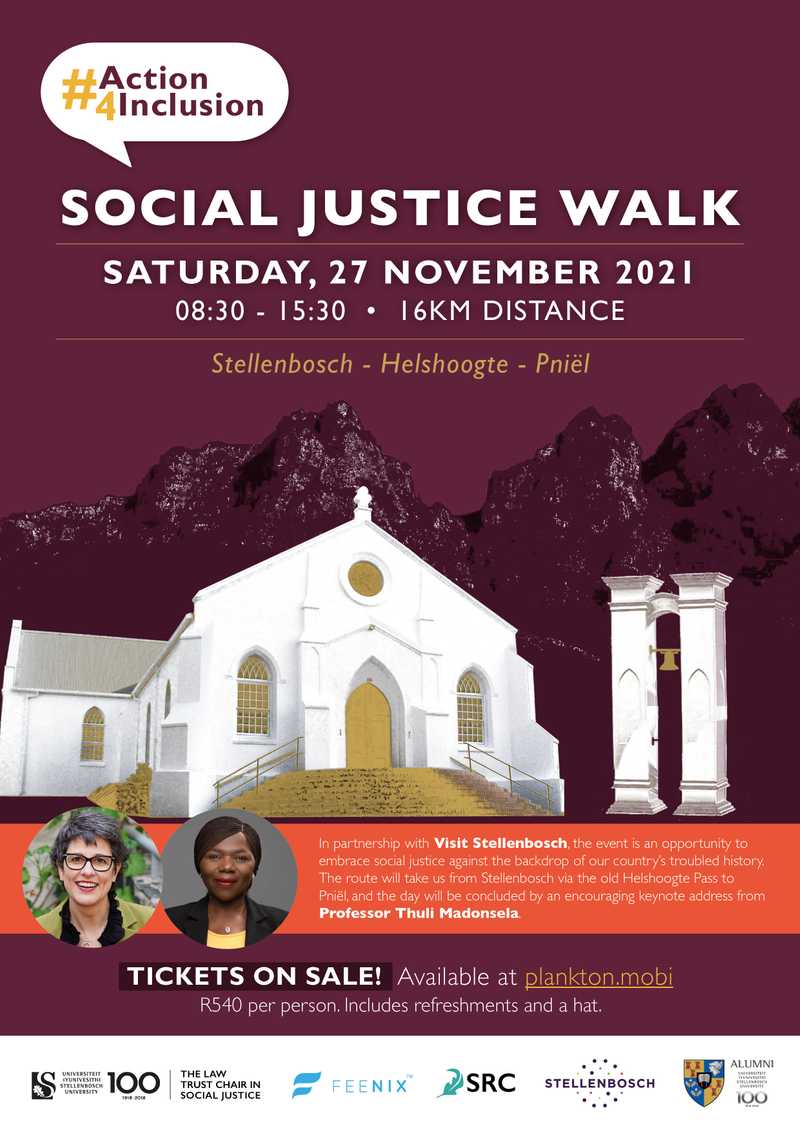 Event details
Date: Saturday, 27 November 2021 08:30 - 15:30
Starting point: Rhenish Church
You can take #Action4Inclusion by participating in this extraordinary Stellenbosch walk with Professor Thuli Madonsela.
Set against the backdrop of our country's turbulent history, this #Action4Inclusion walk will shed light on past and current social justice issues as participants embark on a 16km walk from the Rhenish church in Stellenbosch walking via the Old Helshoogte pass to Pniël. Join Stellenbosch locals and visitors as you embark on this healing walk through some of the most stunning scenery in the region.
Stellenbosch University created the #Action4Inclusion initiative to pay off students' debt - intensifying its efforts to ensure that no student is denied higher education because of financial struggles. Proceeds of the walk will be donated to the #Action4Inclusion campaign.
"This walk is not just about healing the injustices of the past but rallying to working towards the prosperous society we can be." - Professor Thuli Madonsela.